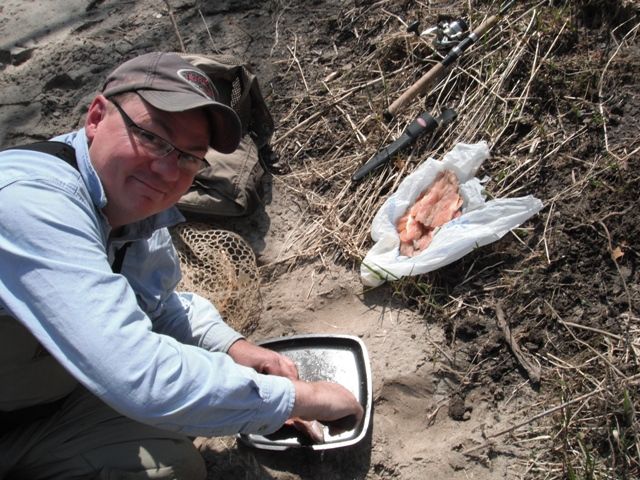 Here's what we were biting on.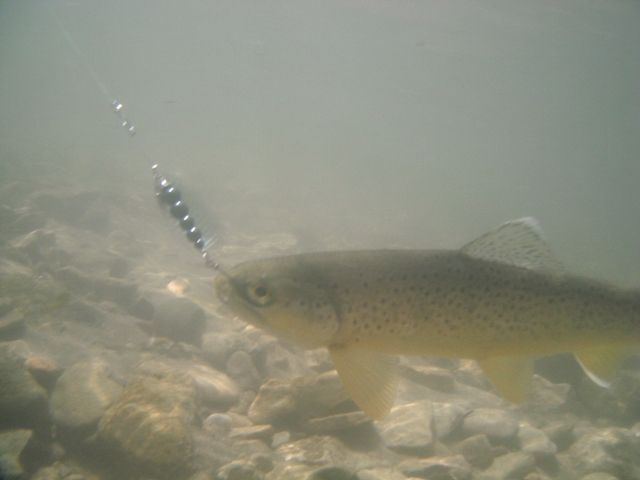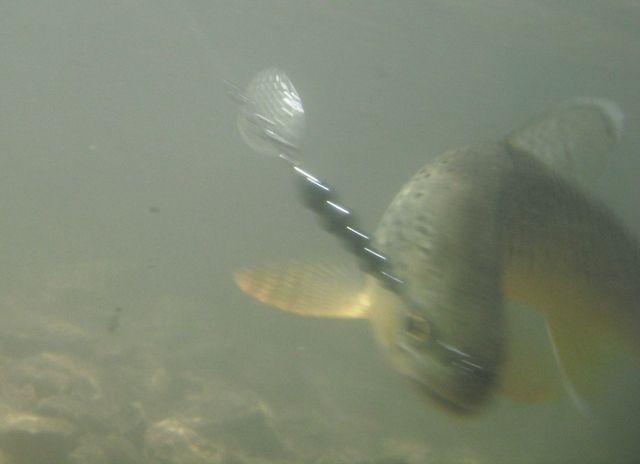 Here is what the trout were biting on.
With only a few days left of that part of Minnesota's 2013 season, when anglers can catch and keep trout, Dave and I decided to take an all-day trout safari and highlight it with a great shore lunch.
Because stove and all plates, pan and utensils would have to be packed in, and ride on our backs for the full wade trip, size and weight were held to a minimum.
Dave brought a tiny pack stove and a pan with small vise-grip pliers for a handle. We included a couple of plastic plates and two forks. We took an onion, an apple, salt, pepper, one stick of butter, and some Old Bay seasoning.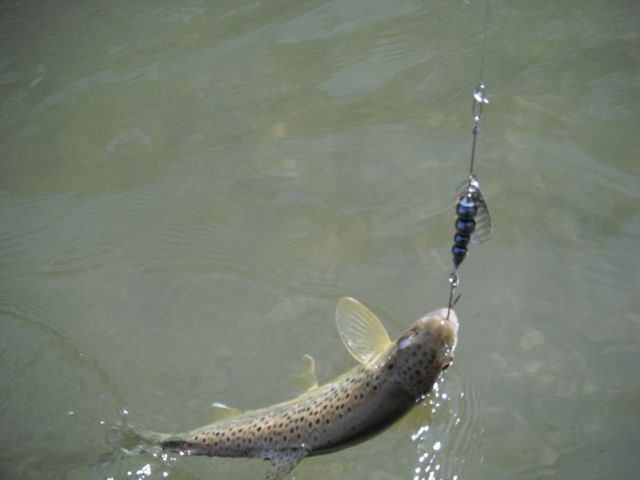 We found that the trout bit best on Magnum Black Pearl spinners with silver blades. By early afternoon we had caught more than enough for a great shore lunch.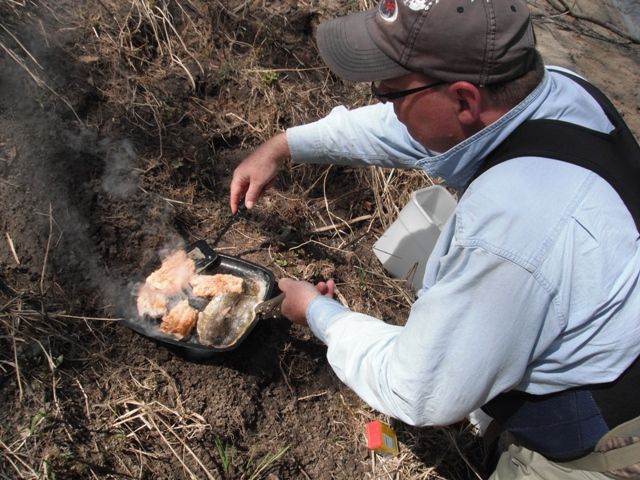 Dave propped up the little stove in the sand, sliced up the apple and onion, and while the butter heated, he preformed his special method of filleting. When the mixture of butter, apple and onion started smoking, the master chef dropped in the fillets. A little salt, some pepper, and a generous sprinkling of Old Bay, and lunch was on the way.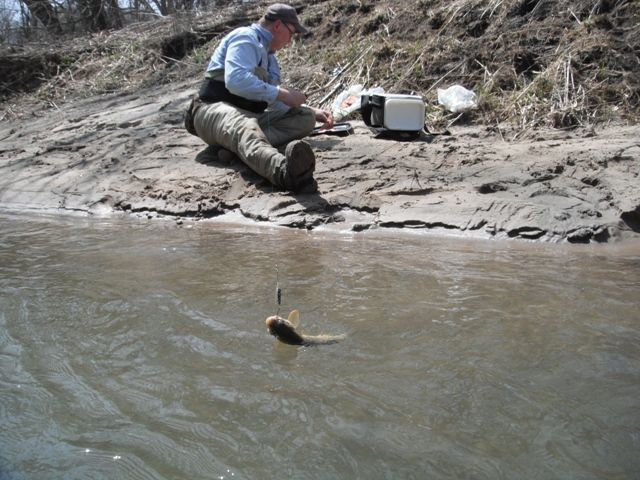 With little to do but watch, I decided to make a few casts. While Dave was cooking I brought in three more nice Browns. I swung these fish up on the bank and Dave fillet them and put them in the pan as fast as I could catch them.
A couple of cold beverages from our small pack coolers rounded off a very fulfilling lunch. After a period of admiring the scenery and reflection on how great the day was going, we continued on with the rest of our day.
It was almost dark when we arrived at the second vehicle that we had parked upstream. A fun adventure had come to a close, and it sure felt good to get out of the waders.
The sights, tastes and aroma of this day will stay with me, along with the memory of how keeping things simple can make an experience special.
Dry for now.
Keep it slow, low and with the flow, and don't go without your Bow.
Spindoctor
Eggersspinners.com