Root River between Lanesboro and Whalan.
Weather = sunny, windy, cold, 44 degrees.
Water = low, clear, cold, 43 degrees.
Start = 3:30 pm. Stop = 5:10 pm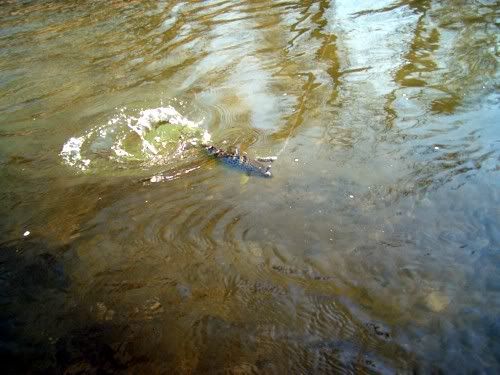 The best way to describe this spring in Minnesota is dry and cold. There have only been a couple of days this year when the temperature has stayed above freezing all night. Though the very cold temps have kept the greenery to almost nil, it seems about all the birds have returned and are engaged in their usual springtime activities.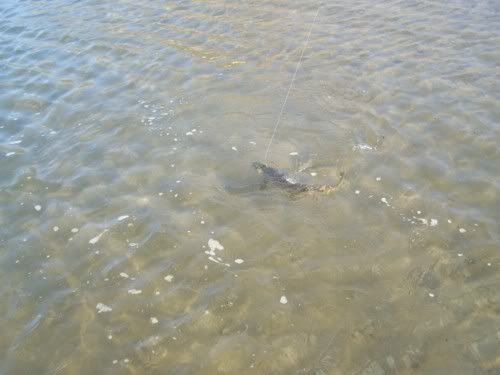 The winter runoff came and went in a couple of days, and right now low water is the story. With most of the smaller streams running low and clear, I moved down to the larger waters that I usually fish in June. Here the water was still clear and cold, but I found a very active population of larger Browns holding in the deeper water at the foot of rapids just below the small islands and sandbars, that are found throughout the river.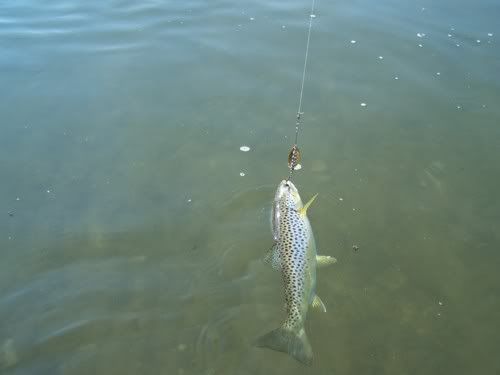 I started out casting a Silver Super Bow spinner and after about 45 minutes and one hefty Brown, I switched to a Gold/Silver Big Bow in order to get deeper and better cast into the wind. That was the key, for on the very first cast I was latched onto the largest Brown I had caught so far this season.
The action held steady with a total of 10 more large Browns released as well as 1 fair sized Smallmouth. Chilly wind and cold water managed to penetrate my armor, so with blue fingers and chattering teeth, I traded the great outdoors for a warm van and a thermos of hot coffee.
Out of the 11 trout landed, only 3 were less than 15".
Until next time:
Keep it low, slow and with the flow, and don't go without your Bow!
John (spindoctor) Eggers
eggersco@netzero.net