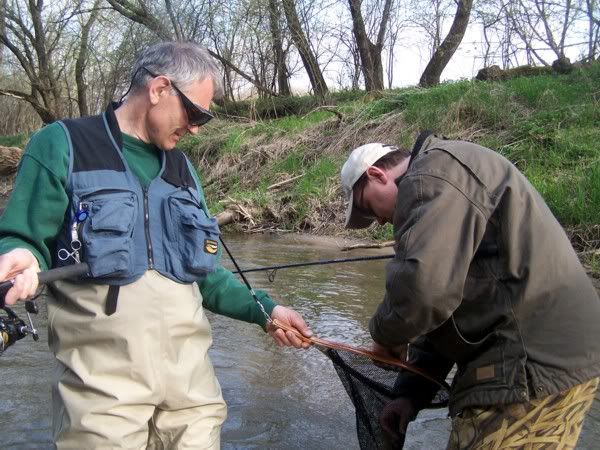 There are few things as much fun as getting together with an old buddy for an afternoon of fishing. Getting a chance to make a new friend and introduce him into the sport of using large Super Bow spinners to catch trout, can make the outing just a little more special, than top that off with a section of stream filled with ravenous Browns and you have a recipe for unforgettable fun!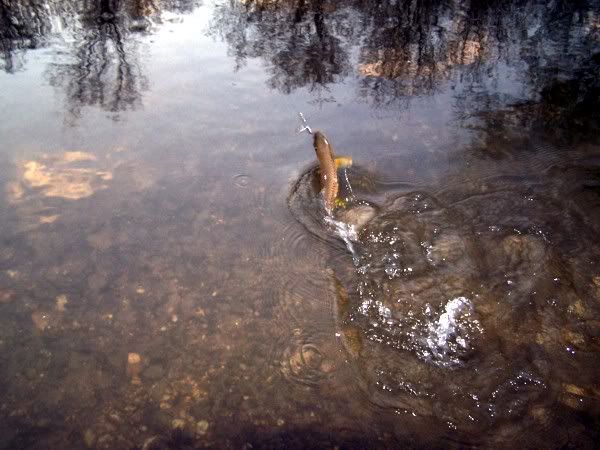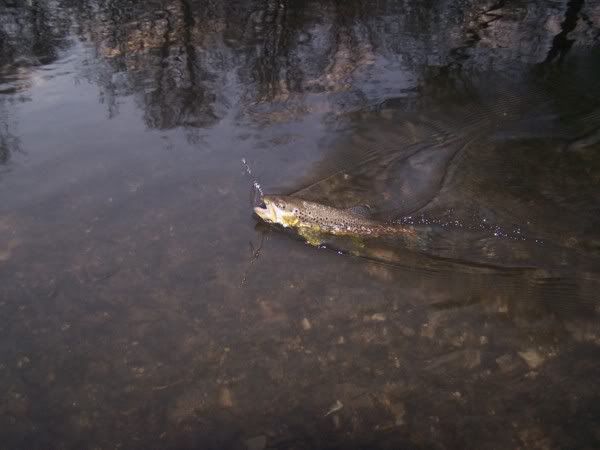 I met up with a long time buddy of mine, Glen and his friend Dave, and acting on a tip we received from Curt's Sport Shop located in Preston Minnesota, we set out to fish a nearby stretch of the Root River.
I didn't pay much attention to the statistics, just having too much fun, but as I remember, the water was clear, cool, and the trout were biting.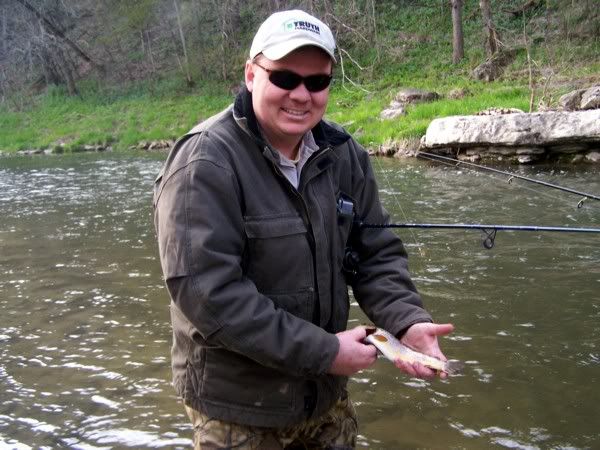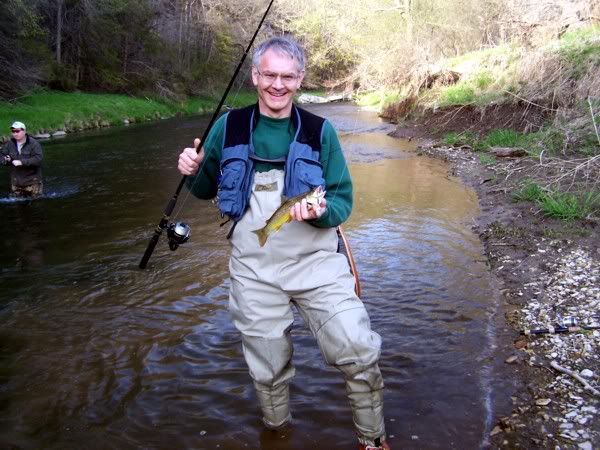 Everyone caught fish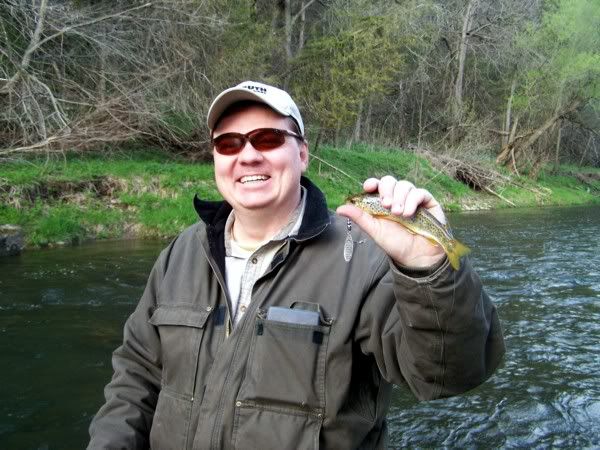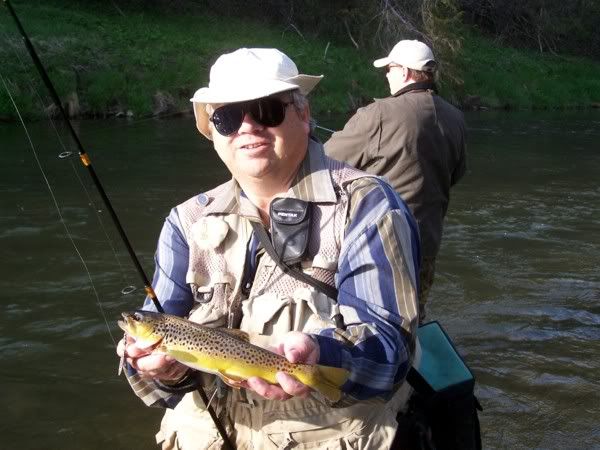 There were small trout, medium size trout,
And Big Trout!
We lost track of time, as well as the number of trout caught, daylight slipped away, and the three of us ventured along a darkened path back to our vehicles, a handshake, and home.
Great Spring weather has sprung in Southeast Minnesota, and the trout bite is on! My Super Bow spinners in colors of silver or gold/silver seem to be working best, but regardless of the technique, there are trout for all. The promise of wet weather is an indication that things should just get better. Get out and Fish!
Until next time; "Keep it low slow and with the flow, and don't go without your Bow!"
Spindoctor.
For all your Bow spinner needs, please visit the following fine bait and tackle merchants:
Minnesota
Gone Fishing in Rochester
Elba Valley Express, Elba, in the White Water area
Curt's Bait and Tackle in Preston
Magnum Sports in Chatfield
Root River Outfitters in Lanesboro
Tri-State Bait & Tackle in La Crescent
Axel's in Waterville
River Valley Outfitters in Wabasha 651-565-2326
Maple Springs Campground and Country Store by Forestville 507-352-2056
Wisconsin
Anglers Nook in Lancaster
Captain Hook's Bait & Tackle in Genoa, 608-689-2800
Jack's Tackle Shop, 923 main St. Cashton, 608-654-7775
Schnitzler's Sports Store, in Sparta, 608-269-2686
Iowa
And now at SPORTSMEN's UNLIMITED located at 866 Allamakee St., in Waukon, Ph-563-568-4955
Ozzie's Outdoors in Decorah (temporarily closed due to moving)
Illinois
Franks Bait Shop, 621 North Dixie hiway, Momence, Ph-815-472-6638
Colorado
Your Fishing Partner in Idaho Springs
Roaring Fork Outfitters Inc. in Glenwood Springs, 970- 945- 5800
Jonah's in Jefferson, 719-836-0289
Three Rivers Resort in Almont 1-888-761-FISH
11 Mile General Store of Lake George, 719-748-3424
Pomeroy Sports in Aspen, 970-925-9589
American Hunting & Fishing Supply in Salida, 719-530-0725
River Bend Resort on the Big Thompson River by Drake
Or contact us at
eggersco@netzero.net
or Ph-507-281-3077