Many folks ignore the trout streams until the day when they can legally put a fish in the creel. If you are one of these, you may be passing up some of the best fishing of the year.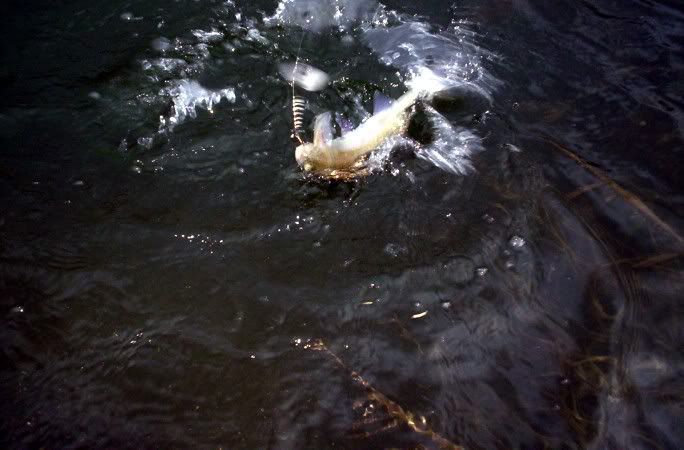 I find that the winter and early spring trout season is the best time to get into a lunker trout as well as get a handle on where the better trout action is to be found. Lots of great photos of great fish can be more meaningful than a freezer full of dead ones and a whole lot less expensive than getting one mounted. Don't get me wrong, there's absolutely nothing wrong with stocking up on your legal limit of tasty trout fillets, but since it's a good idea to return those trophy sized fish back to the stream, why not get out and hunt for them in water that has been almost untouched since last fall.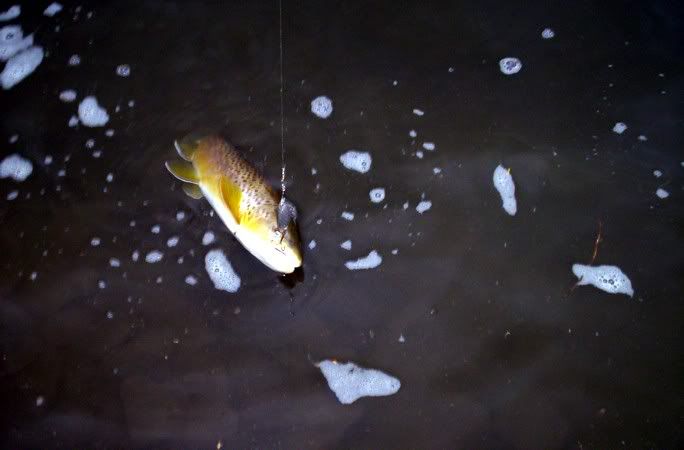 Business had kept my head down until early afternoon at which time my wife had persuaded (wasn't hard) me to get out and purchase a much needed pair of wading shoes. Well you just can't expect a man to get a new pair of water tennies and than not get them wet, so even though it was past four I pointed the old van south and headed for the Root.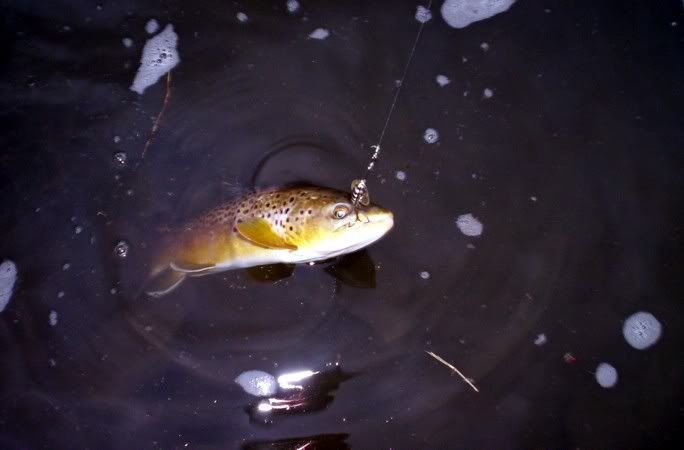 Lures and bait don't catch fish, fish are caught by fishermen, lures and bait are merely the tools they use!
Great tools used properly make fishing productive and fun! What you put on the end of your line is never as important as what you put on the end of your pole.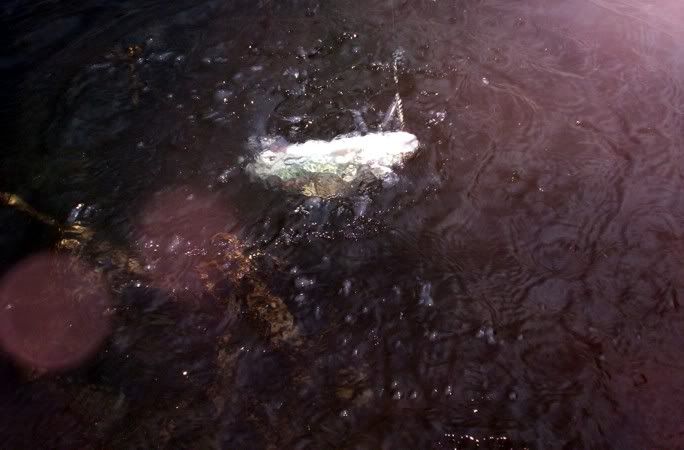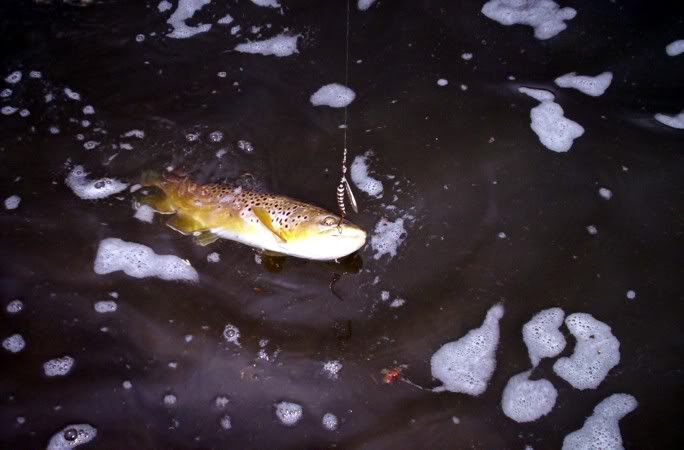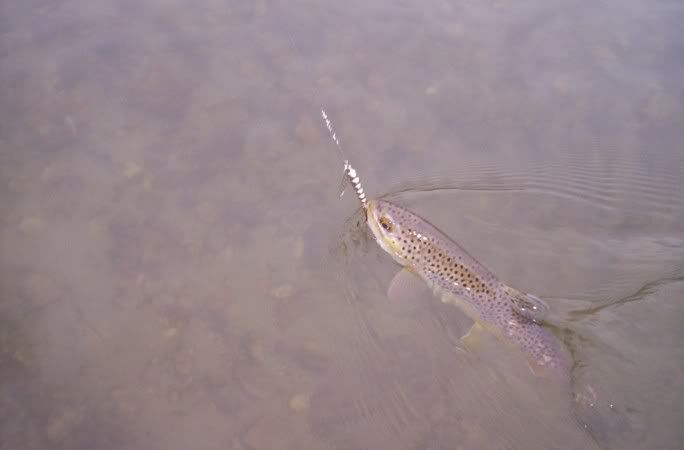 In early spring the Root River downstream from Lanesboro can produce some huge trout action, but this is big water and to handle it I like to use big tools and because of today's conditions I decided to use a Silver Big Bow spinner.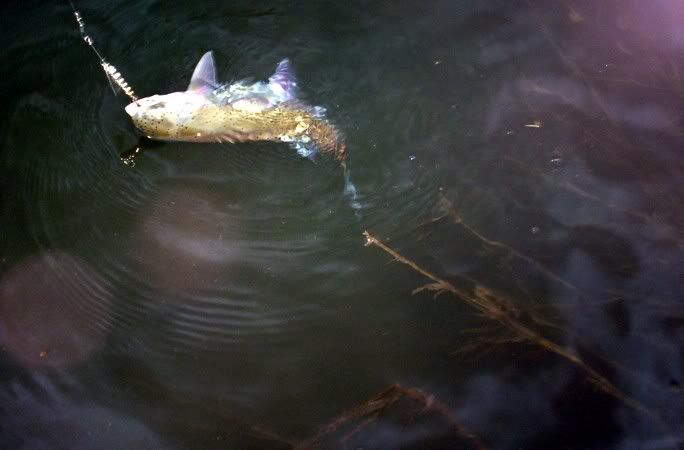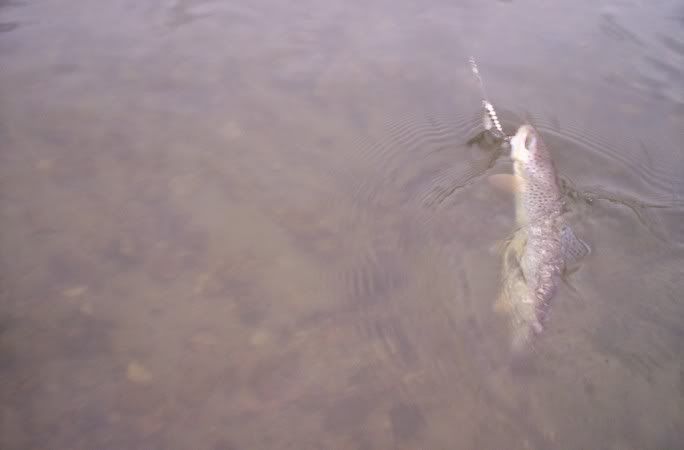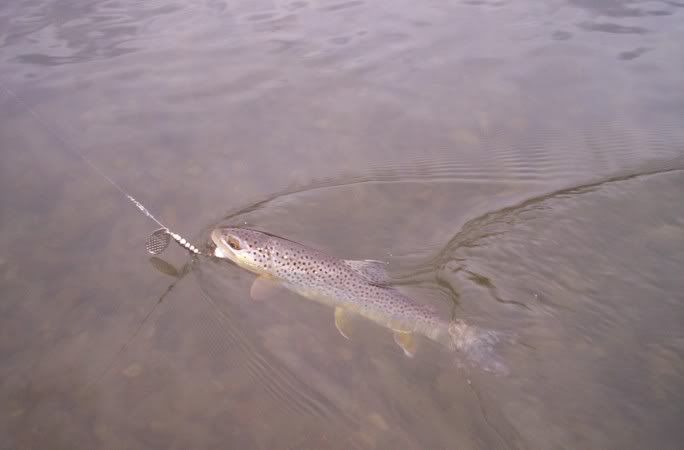 Where I decided to fish, the water was just slightly high fairly clear and surprisingly cold, 44 degrees.
A very wide, deep river combined with clear water made long casts desirable and the cold temps made silver a likely choice of colors. The Silver Big Bow spinner seemed to be just the ticket.
It was around 5:00 when I entered the water so time was a factor. I had been casting and wading for nearly forty five minutes before I hooked my first trout.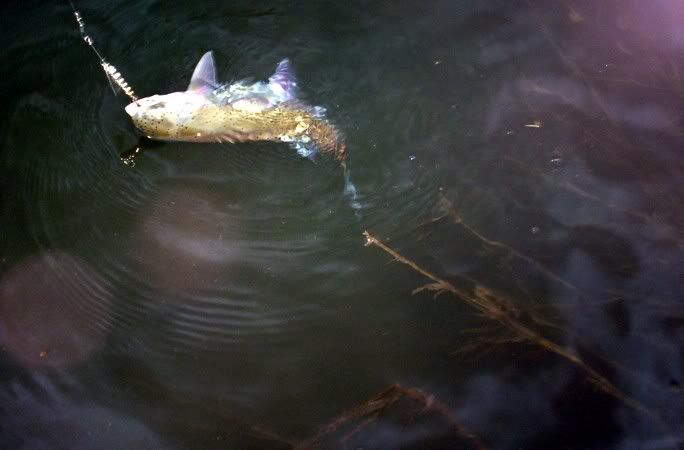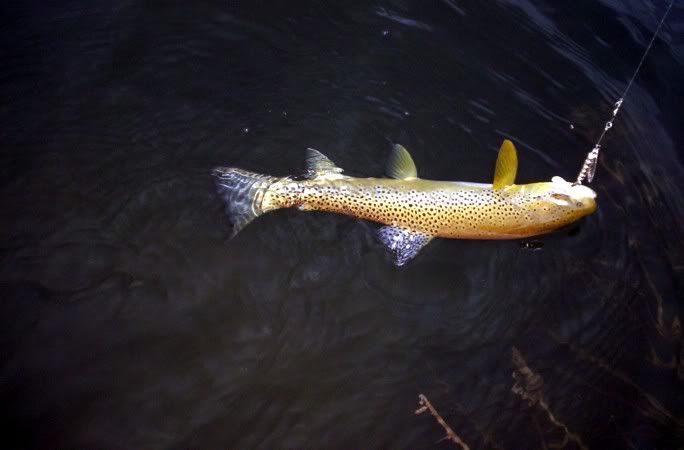 I was about thirty yards downstream from a small island and casting the large spinner into the area where the two branches of water that flowed around the island came together.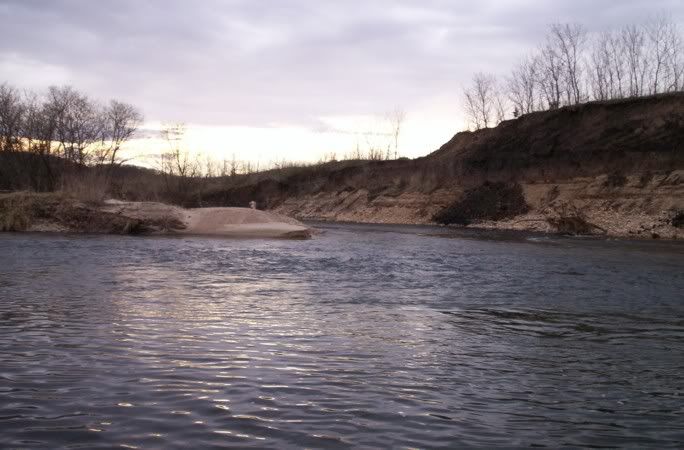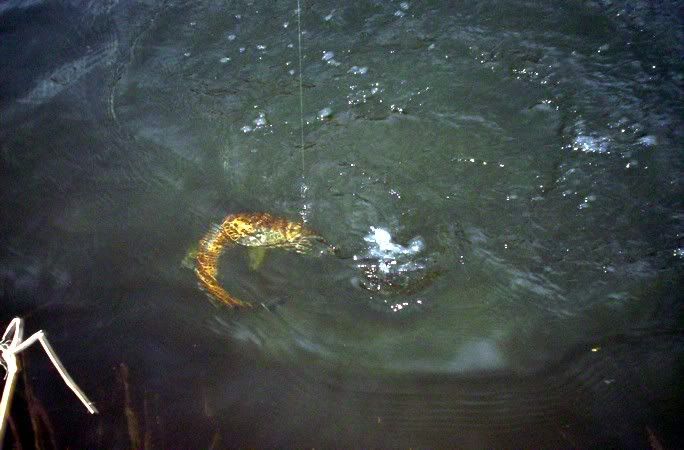 It was a fair sized Brown and he slammed the big spinner with a vengeance! From that point on the faster water flowing around the island seemed to be holding a good quantity of large trout and the action was fast and fun!
Until next time..
Stay low, slow and with the flow, and don't go without your Bow!
Spindoctor
For all your Bow spinner needs, please visit the following fine bait and tackle merchants:
Minnesota
Gone Fishing in Rochester
Elba Valley Express, Elba, in the White Water area
Curt's Bait and Tackle in Preston
Magnum Sports in Chatfield
Root River Outfitters in Lanesboro
Tri-State Bait & Tackle in La Crescent
Axel's in Waterville
River Valley Outfitters in Wabasha 651-565-2326
Maple Springs Campground and Country Store by Forestville 507-352-2056
Wisconsin
Anglers Nook in Lancaster
Captain Hook's Bait & Tackle in Genoa, 608-689-2800
Jack's Tackle Shop, 923 main St. Cashton, 608-654-7775
Schnitzler's Sports Store, in Sparta, 608-269-2686
Iowa
And now at SPORTSMEN's UNLIMITED located at 866 Allamakee St., in Waukon, Ph-563-568-4955
Ozzie's Outdoors in Decorah (temporarily closed due to moving)
Illinois
Franks Bait Shop, 621 North Dixie hiway, Momence, Ph-815-472-6638
Colorado
Your Fishing Partner in Idaho Springs
Roaring Fork Outfitters Inc. in Glenwood Springs, 970- 945- 5800
Jonah's in Jefferson, 719-836-0289
Three Rivers Resort in Almont 1-888-761-FISH
11 Mile General Store of Lake George, 719-748-3424
Pomeroy Sports in Aspen, 970-925-9589
American Hunting & Fishing Supply in Salida, 719-530-0725
River Bend Resort on the Big Thompson River by Drake
You can also see and purchase these fine spinners by e-mailing me at
eggersco@netzero.net
Stores and shops wanted.